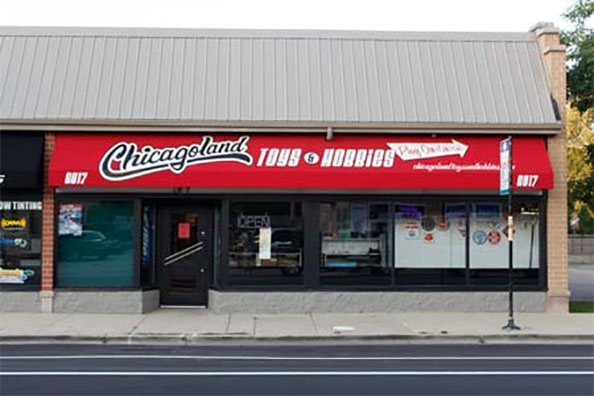 In May of 1972 Richard Bosak bought Hobby Service & Supply, located at 22 W. Madison in downtown Chicago. The name was changed within a couple of years to Downtown Hobby.
In 1984, the business was moved to 6017 Northwest Hwy and again the name was changed, this time to ChicagoLand Hobby. Richard retired in 1993 and Greg Bosak, his son, has handled the operation of the business since then. Greg started part time in 1972 and has been full time since 1976.  Our business is based on service. We work very hard at giving our customers the best service that we can.
Greg and his experienced team look forward to meeting and talking with new customers and building a relationship of trust, while providing excellent service and products.
To do all of this, we have friendly and knowledgeable people.  
Come See Us @
6017 N. Northwest Highway Chicago, IL 60631
Telephone: 773-775-4848

Or